Fowler Waterproofing Supply
"Service is our business since 1987"
Call Us Now: 770-934-1990
Manufacturers and Stocked Products
If we don't stock it, ask us about special ordering!
Albion Engineering Tools are used by the serious professional for a variety of applications. Caulking guns for sealants and adhesives, hand tools and insertion equipment for backer rod.
NOW IN STOCK
-MANUAL DISPENSING GUNS (b sERIES AND dl45/59 sERIES)
-tOOLING KNIVES, GUN ACCESSORIES, FOLLOW PLATES
Backer Rod Manufacturing....one of the largest manufacturers of backer rod materials in the world. Experts in the specialty caulking field, providing backing for elastomeric and other applied sealants to the worldwide construction market. No other company manufactures and supplies backer rod products that are able to withstand temperature variations from -60 to over 2000 degrees Fahrenheit.
Now in stock
-Denver Foam Open Cell
-Titan Foam Soft Cell
-Mile High Foam Closed Cell
Master Builders Solutions is BASF's global brand of advanced chemical solutions for construction. The brand builds on the strengths of many brands and products and represents the experience of more than 100 years in the construction industry.
now in stock:
-masterseal np1, np2, np100
-masterseal np125 clear sealant and adhesive
-masterprotect wall coatings
-masteremaco powder goods
CCW is an industry leader in construction building materials for waterproofing, air & vapor barrier and deck coating.
now in stock:
-860 sheet membrane
-miraclay
-miradrain
-primers and mastic
America's leading manufacturer of high-quality diamond cutting tools.
now in stock:
-crack chasers
-cup wheels
Dumond® Chemicals, Inc. provides innovative and environmentally safe
solutions in the areas of Paint Removal, Graffiti Control Systems, Stone and Masonry Care,
Lead Abatement and Lead Encapsulating Products.
now in stock:
-masonry rust remover
-oil and grease remover
-many other dumond cleaners
Emecole has been the trusted manufacturer and supplier of epoxies
and polyurethane foams for the repair of poured foundation cracks using low-pressure crack
injection. Today, Emecole is a nationally recognized and respected manufacturer and supplier
of premium products for basement and crawl space problems involving concrete cracks, water
seepage and flooding, the infiltration of moisture and soil gases - all of which compromise whole
home health.
now in stock:
-emecole 102, 105, 301
-ports and accessories
Expansion joints, expansion joint covers, and sealants for the built environment.
Waterproof, fire rated, trafficable, sound attenuating, insulating, air, wind and water resistant building
expansion joints and precompressed hybrid sealants.
these products are made to order
"Chemtrete" High Performance Chemical Treatments
now in stock:
-aquatrete em & sg
-chemtrete 40 voc
Fortress Stabilization has developed various Fiber reinforced polymer systems
utilizing pre-preg and peel-ply technologies that include grid straps, pre-preg pre-cured peel-ply
plates, L-brackets, Carbon/Kevlar staples, corner bracing, T-anchors, Kevlar Neckties for wall supports
and hurricane anchors. And more.
now in stock:
-10' & 8' strap kits
-accessories for the system
The Gaco family of brands offer best-of-class solutions for a variety of
commercial, industrial, and residential applications including specialty coatings for roofs, pedestrian
and traffic decking, and spray polyurethane foam insulation
now in stock
-scs2000 silpruf silicone sealant
-scs1000 contractors
-scs2800 Silglaze
Silicone sealants and coatings for a wide range of weatherproofing
applications
Gill has a complete line of concrete repair products ranging from cleaners,
bonding agents, sealers, and bag mixes
Hydrotech's flagship product remains Monolithic Membrane 6125, a hotfluid-
applied, rubberized asphalt for waterproofing and roofing applications. MM6125 is thick,
seamless, easy to detail and bonds tenaciously to the substrate. The product has been in the
marketplace for 50 years, with an unsurpassed performance history
now in stock
-6125 membrane
-primers, reinforcing fabric
-drain mat and protection course
Henry products and systems manage the flow of water, air, vapor, and energy through
the building envelope, from foundation to roof, improving the structure's energy efficiency, livability, and
sustainability for the benefit of the owner, occupant, and the environment.
Lily Corporation is a leading manufacturer of resin dispensing equipment and accessories for the construction industry
now in stock
-lily ports & accessories
Magnolia Brush has been manufacturing brushes, brooms and accessories since 1907. The company's commitment to employee safety, product quality, competitive pricing and superior customer service has been the key to their success for over 100 years.
now in stock
-masonry brushes
-wooden handles
Marshalltown offers a full lineup of masonry, brick, drywall, plastering, concrete, mixers, asphalt, paint, tile, and other quality tools.
now in stock
-tuck pointers
NEOGARD products have been specified and used on prestigious projects around the
world by leading architects, engineers and consultants for over 50 years. Our line of coating systems
protects the building envelope through vehicular and pedestrian traffic coatings, protective roof
coatings, seamless flooring and elastomeric wall coatings.
now in stock
-Autogard and pedagard systems
-autogard fc and pedagard fc systems
Prime Resins is a pioneering manufacturer of chemical grouts. We
are knowledgeable and experienced professionals passionate about customer service and
solving problems
now in stock
-prime gel 2200
-bang in ports
Progressive materials manufacture cost-effective roofing systems that are
sustainable and environmentally friendly, with a focus on providing a high-performance solution.
During installation, our roofing systems utilize the existing insulation and roof assembly when
possible, and most importantly, can be restored at the end of the warranty period. This means
you never again have to worry about the expense and negative environmental impact of roof
removal.
now in stock
-silicone roof coating
PROSOCO is a custom formulator of specialty cleaners and protective
treatments for masonry and concrete.
now in stock
-cleaners
vana trol, 600, custom masonry cleaner
-sealers
siloxane pd, natural stone treatment, blokguard and graffiti control
Roadware Inc. formulates, manufactures and packages polyurethanes, polyureas, hybrid
polymers and adhesives for industrial and commercial applications. Fowler is the #1 distributor for their amazing products, including their 10 Minute Concrete Mender which can cure harder than concrete in 10 minutes flat!
now in stock
-10 minute mender
-matchcrete clear
-flexible cement
-roadware accessories
Sika's product lines include specialty mortars, coatings, epoxies,sealants,
adhesives, and reinforcing materials.
NOW IN STOCK
-SIKASIL WS 295
-SIKAQUICK 1000
-SIKAFLEX 15LM, 1A, 2c SL
-SIKATOP 123 PLUS
-SIKADUR 31, 32, 35 HI-MOD
Firestop Sealants, Putty and Pillows to the EZPATH Fire RatedPathway
and Firestop Sleeves, we have the right product for your Firestop application.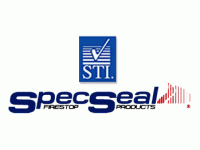 now in stock
-Intumescent sealants
-putty pads
-fire collars
Westcoat has continually pioneered new ideas and formulas
specifically for waterproofing, epoxy, surface and texture coating applications.
now in stock
-alx system products
-TC Cements, Resin and Modifers
-Water Based Stains